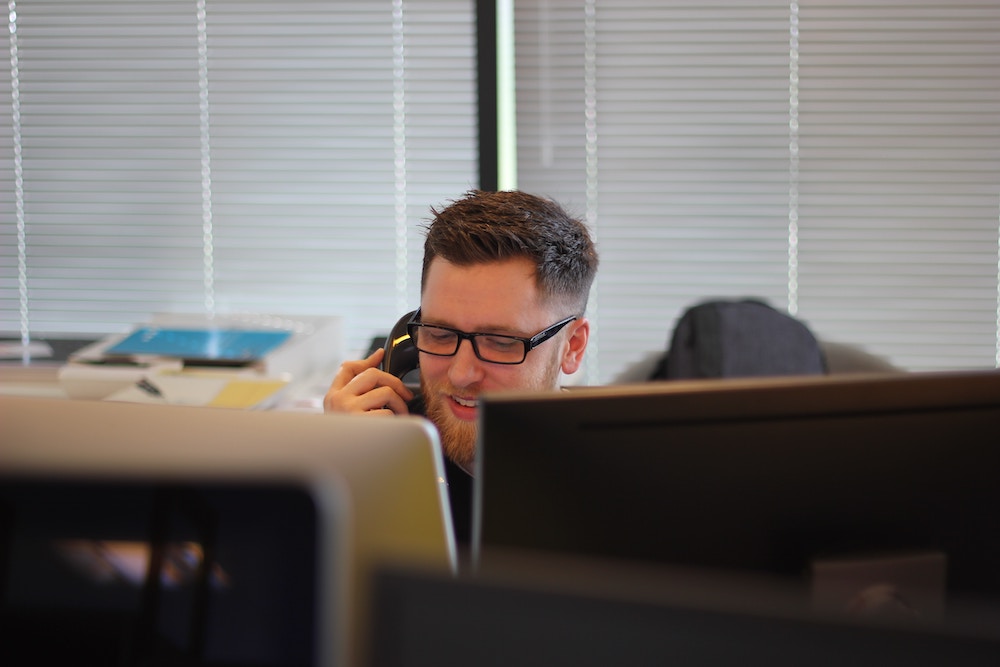 Scribbling notes during the meeting has long been the norm of business.
The need to record, transcribe, and archive conference calls are important; however, it is time-consuming and hinders the natural flow of conversation.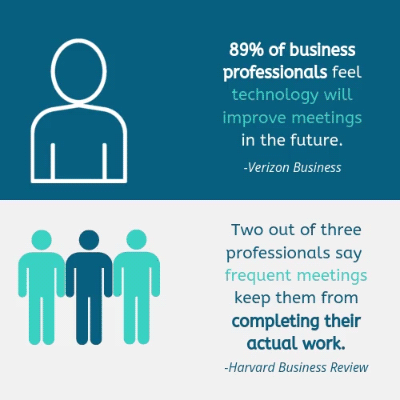 Additionally, many employees feel that frequent meetings prevent them from getting their work done overall.
As technology continues to grow, some tools make it possible to capture and transcribe information—without disrupting the meeting quickly.
In fact, 89% of business professionals have shared that they feel using technology in future meetings will improve their overall productivity.
Thus, finding the right call transcription tool for your team's meetings can allow for efficient meetings and a productive team.
5 Call Transcription Tools to Record & Transcribe Meetings
Threads
Threads will quickly pick up all VoIP calls that are made from your network and transcribe them, making all of your calls fully searchable. Also, Threads allows you to record calls from your existing system without reconfiguring the current setup, so you don't have to bother changing anything.
Overall, Threads offers clients several benefits to streamlining your meetings, including the following: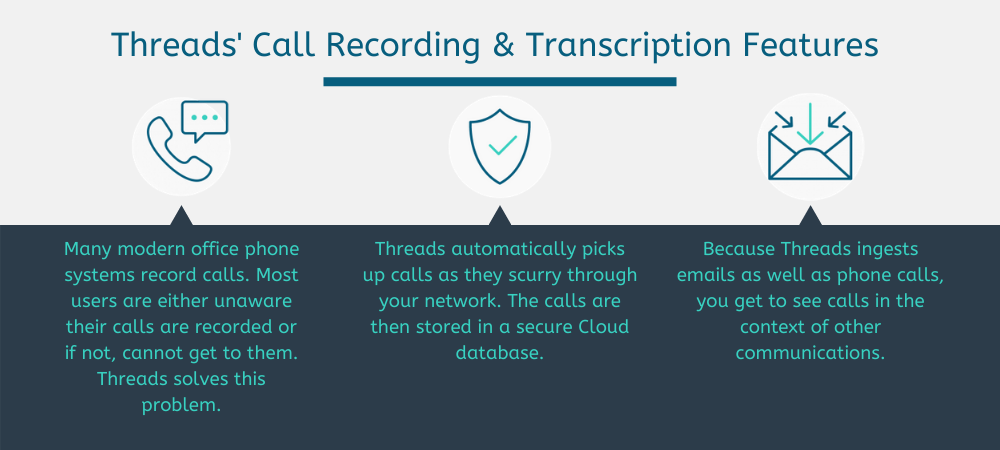 All the messages of an organization will be stored securely and privately in the cloud, and you can effortlessly search through them. You can also group calls and emails. So, you can quickly browse through them and extract information on your contacts.
Website: threads.cloud
Otter
Using Otter makes it easy to search through voice conversations by automatically recording and transcribing calls. Otter is intelligent enough to understand and capture conversations that happen between multiple people as well.
It allows recording and reviewing the transcribed text in real-time. You can access the conversations from any device and search through them quickly. You also have the facility to share voice notes with others and collaborate, making Otter quite useful for teams.
Website: otter.ai
TranscribeMe
If you need a human touch along with the automatic transcription, then TranscribeMe's hybrid model of speech recognition technology plus dynamic quality assurance by real professional transcribers may be the best choice for you.
A combination of voice recognition software that converts speech to text, automated quality checks, weekly spot checks, and peer reviews by professionals ensures the quality of the transcribed text. If errors in the transcription are going to be costly, then TranscribeMe may be worth checking out.
Website: transribeme.com
Trint
Trint is an AI-based toolkit for transcribing, searching, and sharing media content. One advantage of Trint is that it can transcribe both audio and video files. It has a sophisticated editor that glues the transcribed text right next to the spot in the video or audio file, so you can easily verify or correct the text if required.
Of course, Trint makes the audio and video files searchable as well. Drop your audio or video recording into Trint's web-based interface, and you're done.
Website: trint.com
Zoom
If most of your business meetings are online, Zoom is a great choice not only to record the conference call but also to transcribe it.
Zoom has an audio transcript option that automatically transcribes the audio of a business meeting or conference call that you record in the cloud. The transcript appears as a separate file in the list of recorded sessions. Download the file to open it in MS Word or other text editors.
Website: zoom.us
Looking for a way to streamline your meetings?
Contact us at Threads to learn about the Threads intelligent message hub, with call transcription, shared inbox features, and more!