Seamless Hubspot CRM Integration
Threads now integrates with HubSpot to save your team precious time and reduce errors caused by manual data entry. Threads can automatically log your past and future communications right into HubSpot with email and phone integrations.
Hubspot CRM Integration
Threads automatically logs your emails and phone calls with your existing HubSpot contacts. Thinking of migrating to HubSpot? Threads can import all your historic data, making migration a walk in the park. Our platform will automatically scan your inbox and utilize the HubSpot email integration to migrate emails.
Sync Data Without Manual Entry
Gone are the days of having to import data or add emails manually. Instead, Threads will streamline the process and handle any data synchronization that you need. Add historic and present emails with the click of a button using the HubSpot email integration tool.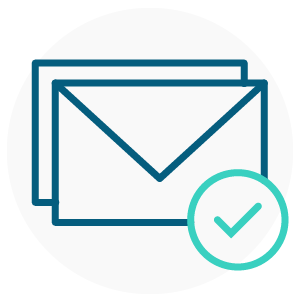 Pair With Any Email Client
Threads is compatible with any email client, even those not supported by HubSpot, like Apple Mail. The best part? You can also add limitless users and email accounts with our storage-based pricing for an adaptable and affordable experience.
Easily View Attachments
It's easy to lose attachments in the depths of your inbox as email after email comes in. With Threads, there's no need to spend precious time hunting through those email chains to find that one attachment you need. Threads will store a copy of any attachments associated with sent or received mail, so you can access them even if you were not copied to the original email.
How Does Threads Integrate With Hubspot?
Calling all HubSpot users — Threads is the must-have software for you! Our business communication software is here to make your workdays a little bit easier. Check out our key features below.
Phone Call Transcription
Apply any supported speech recognition service to transcribe your phone-calls so that you can search them just like you would an email!

Intelligent Search Capability
Superior indexing of emails and optical character recognition (OCR) allows you to locate items, that would otherwise be lost from within HubSpot.

Storage Based Pricing
Our pricing is storage-based; pay just one fixed monthly price no matter how many HubSpot users you have.
Benefits of Integrating Your Hubspot With Threads
By investing in Threads, you're welcoming a variety of benefits into your workplace. Let's discuss just a few of the wonderful benefits you'll receive with our HubSpot integration.
Historic Email Migration
If you're concerned about losing past emails as you migrate over to Threads, don't stress! The Threads HubSpot email integration tool can import historic emails to avoid losing important data and information. And there's no need to worry about spending time manually moving these emails over — Threads will do it automatically for you!
Contact Management
HubSpot's email function typically creates a new contact with each received email, leading to duplicate information in your contact list. With the Threads HubSpot email integration, this is a problem of the past. Threads does not automatically create new contacts, so you can better manage your roster.
Powerful Search Engine
Losing pertinent information is a major fear of many businesses. Luckily, Threads has crafted the perfect solution. By categorizing and indexing your data, you'll be able to quickly find the information you need from any inbox with Threads.
Shared Data
HubSpot and Threads work together to share data and make your workday run a bit smoother. Threads has the ability to take emails and calls and log them on your deal and contact timelines in HubSpot.
One Platform
Gone are the days of miscommunication and lost information. Threads stores all of your company's shared information in one easily accessible platform, so anyone on your team is able to quickly find the information they need to get their work done.
Threads will also handle new email logging, so your team can spend more time focused on your clients instead of manually inputting information during their days.
Phone Integration
Trying to take notes and focus on an important phone call often leads to missed information. Threads will record, transcribe, and log your phone calls. Once these calls are in your system, you'll be able to find them easily based on the contact name.
Cloud-Based Solution
With Threads, there's absolutely no need to download any additional software. Our cloud-based solution runs in the background, automatically logging emails and organizing data. Your team can focus on top priority tasks without the additional burden of manual entry.
Migrate Your Hubspot Emails in Just 4 Easy Steps
Looking to import your email history into HubSpot? Don't want the commitment of a monthly plan? Then our one-off migration service is perfect for you.
1. Create a Threads account
2. Connect your email
3. Sync Threads with HubSpot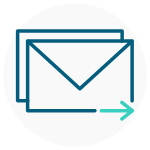 4. Migrate your emails
How much does migration cost?
Our pricing is based upon the number of email accounts you want to migrate and how far back in time you want to go. Use our handy calculator to find out how much it would cost to get a quote.
Proceed with migration
Ready To Increase Your Engagement?
It's time to invest in all the benefits that Threads and HubSpot can bring. By freeing up your company's time with these platforms, you'll have more time to focus on client relationships. Let Threads handle your manual work while you spend time getting to know your clients and completing top priority tasks. Contact us today to learn more about how Threads and HubSpot can organize your workdays.
Contact us to try Threads, absolutely free, for 14 days. No commitment or credit card details required.