What is Threads Analytics?
Threads Analytics seamlessly aggregates all your business communications and analyses the content at the click of a button. Threads provides a high-level view of your most important interactions as well as allowing you to drill down into the detail. Threads is compatible with any email client and requires no new software to download. Read our blog post, Introducing Threads Analytics.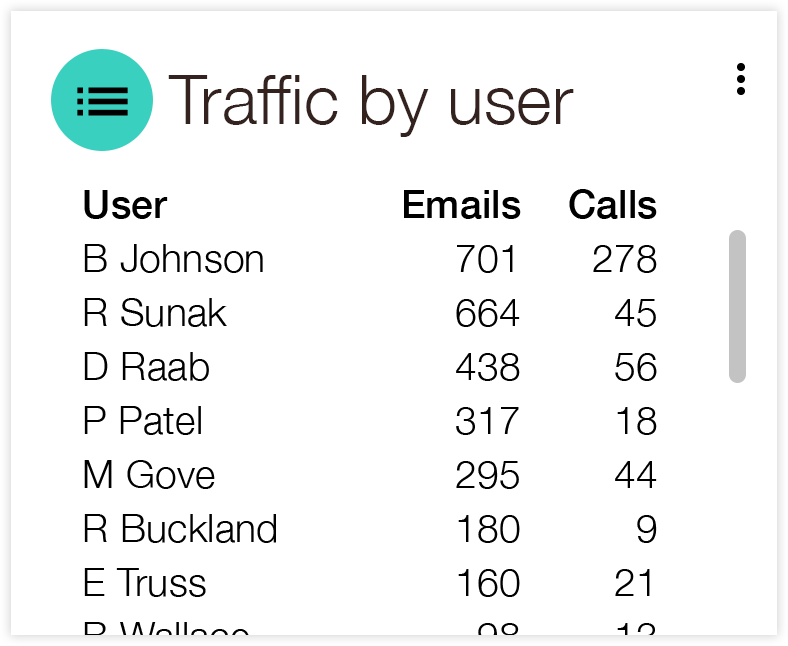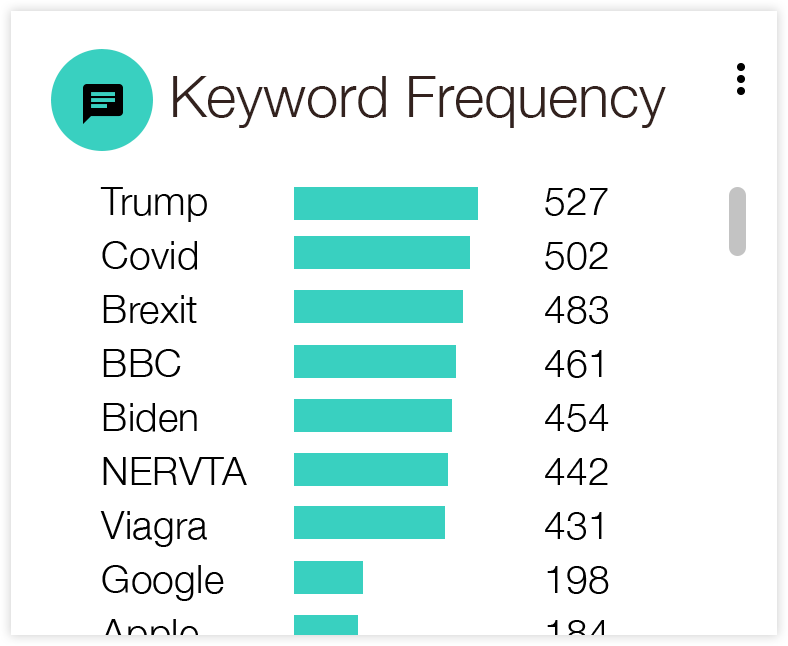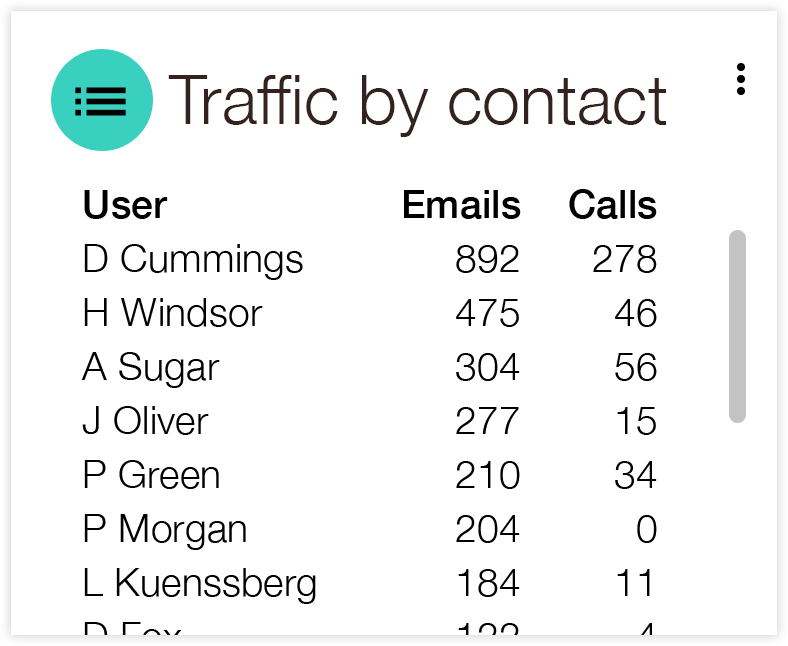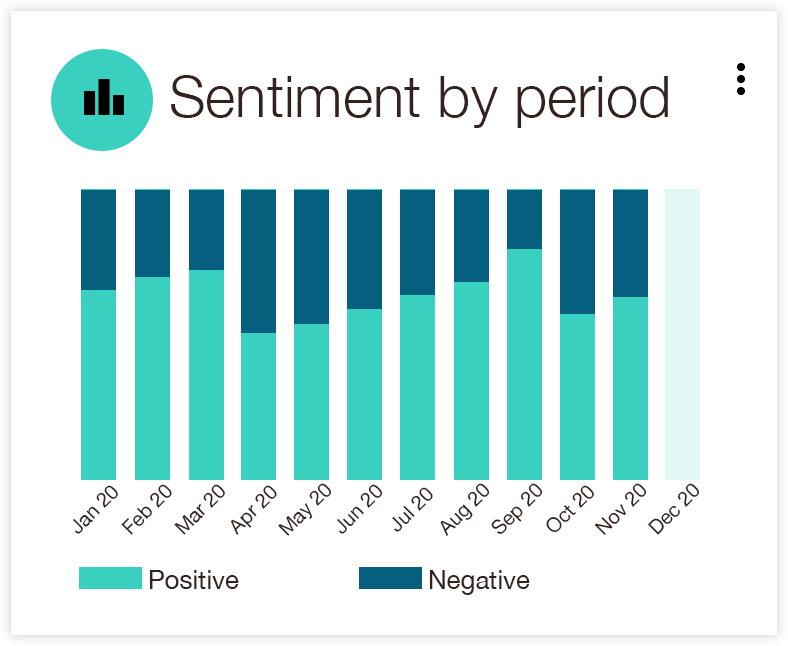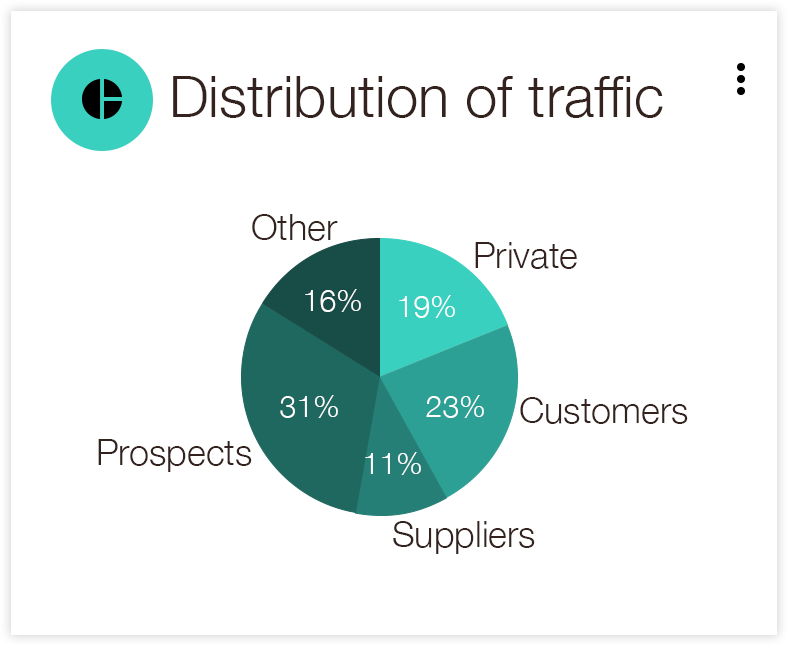 Benefits of Threads Analytics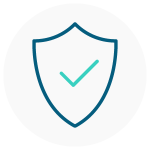 Make Better Decisions
A full, automated history of all your communications will help you identify trends, analyse them and ultimately make more informed decisions.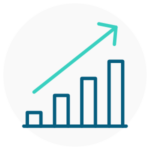 Real Time Analytics
Visualise your entire teams' performance on one intuitive dashboard. Threads is updated in real-time so that your reports are always up to date.
Intelligent Search
Threads uses our patented, state-of-the-art technology that allows you to search your data and access information in one click.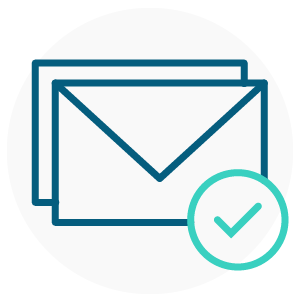 Compatible With Any Email Client
Threads is compatible with any email client including Gmail, AppleMail, Outlook and Office 365.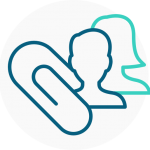 Full Content Analysis
Threads stores a copy of your email and any associated attachments so that you can analyse the content of your communications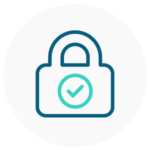 Private and Secure
Threads clever privacy settings ensures that you can analyse your teams productivity without compromising on security and privacy
Register your interest
If you are interested in being one of the first to test our new analytics dashboard, please complete the form below and we will get back to you with further details of the launch.