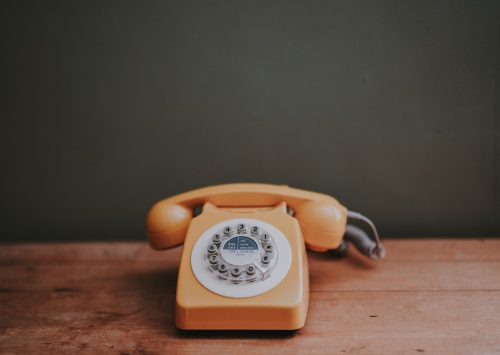 As you begin to pick up the phone and call leads or answer questions that your customers have, you might be looking for an integration to make the transfer of information to your CRM a little easier. Whether you need help with logging or you want to automatically record your calls, HubSpot has a number of integrations to help your customer service teams improve their processes. Not only can you prioritize your day's sales calls with data from your CRM, but you can use workflows to automate manual, time-consuming tasks in order to focus on leads that truly matter.
Here are five HubSpot integrations for calling so you can reach more leads, close more deals, and have a more streamlined process.
Threads
Interested in an integration that allows you to capture both your inbound and outbound calls and automatically import the information into HubSpot?
Or perhaps are you looking for an integration to automatically record and log your calls? Do you also feel like you are losing valuable time manually entering data?
Threads solves all of these problems by seamlessly integrating with your existing VoIP system and HubSpot's CRM to automate your processes.
Not only does Threads help ingest your calls, but their platform can also allow you to transition your email communications into a shared inbox. Threads is an intuitive dashboard that captures, compiles and organises all of your business's communications into one easily accessible platform.
When you first integrate Threads with your parent email accounts like Gmail, Apple Mail, or Outlook, you equip your customer service team with a cleaner, faster, more efficient way of doing business communication. This means no more manual data entry or time wasted uploading contact and call information. This is truly one of the best HubSpot integrations for calling. If you are interested in Threads, schedule a free demo today!
CallRail
CallRail's integration with HubSpot provides your business with call tracking and analytics software that syncs call and text message activity with HubSpot. You will have the ability to track and measure your full marketing funnel, whether your leads are coming in offline or online. In order to determine if your marketing efforts are paying off, CallRail gives you the ability to sync all your data so you know what's working and what isn't.
If you want to customize and create workflows, CallRail gives you the power to do so. With their automatic HubSpot lead creation tools, you are able to evaluate leads from calls to determine which HubSpot managed marketing activities are giving you the most ROI. Additionally, CallRail gives you the power to determine when you want to send calls into HubSpot and based on your call activity, you can create specific segments and workflows to help your customer service team better manage their time.
CallPage
What if I told you, you have the opportunity to gain 75% more sales call from your website visitors using simple integration? With a little help from CallPage, you can work towards that simple goal. When you integrate with HubSpot, CallPage gives your business that tools to manage your sales calls right from your HubSpot CRM.
Your customer service team will be able to make outbound calls with just one click and without leaving the HubSpot platform or switching your screen. When someone on your team makes a phone call, you can receive call recordings straight to your contacts profile in order to keep a history of communication. Once your customer service teams have enough information about your customers, they can add relevant notes and comments to make future communication easy.
Aircall
If you are looking for an integration that connects all of your call information into HubSpot then Aircall is the right one for your business. When you integrate your CRM with Aircall, your customer service team can access all caller data during the call and will automatically save the conversation into the customers' profile in HubSpot. Aircall's main goal is to provide customer service teams the tools they need to manage their call flows easier and streamline their processes.
Their platform will allow you to see valuable information such as inbound minutes per call, the number of inbound calls, outbound minutes per calls and the number of outbound calls. This will help your team understand where they are in terms of performance and what they need to do to achieve their monthly goals.
RingOver
Give your customer service team the tools they need in order to increase their productivity when you choose RingOver. Your team will be happy to know that they will never have to manually enter data ever again and they can easily track progress within the platform. When your customer calls your business, your team can automatically retrieve their file and review any notes that have been left by another team member. This allows your team to execute calls seamlessly and provide an excellent experience for your customers.
Additionally, RingOver will allow your team to make one-click calls, log their calls, text messages, voicemails, and recordings in the corresponding customer profile. Since you need to monitor your team's efforts, you will be able to supervise everyone's performance using real-time statistics.
Boost your customer service experience through call integrations!
Now that you know a little more about HubSpot integrations for calling, it is up to you to decide which is best for your business. Before making a decision, make sure you evaluate what it is your business needs and how each integration can better service your customer service team. Since it is your goal to provide your customers with a pleasant experience when they call your business, you need to make sure you understand what your team needs to be successful.