If you are a HubSpot user then you are likely to be using the Gmail or Outlook integration in order to log and track your emails.
Logging an email in HubSpot means that a copy of the email is recorded on the recipient's contact timeline in HubSpot.
Tracking an email in HubSpot means that HubSpot will provide you with an insight into how the recipient interacts with the email. For example, has the contact opened the email or clicked a link in the email.
When you tick the "Log" box, HubSpot will automatically create a contact in the CRM if they do not exist. If the box is not checked then no contact will be created.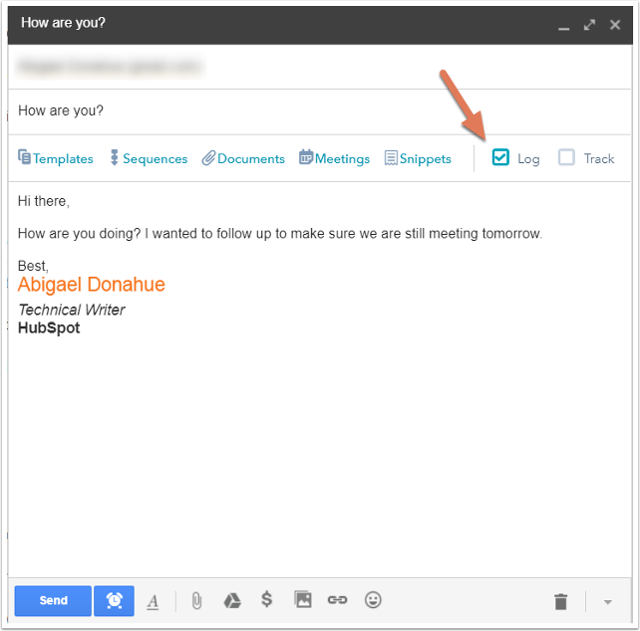 But what happens if you want to log an email to an existing HubSpot contact but you don't want to create a new contact in respect of any other recipient?
For example, let's say you want to CC in one or more additional parties to an email but you don't want those parties to be added as a new contact.
At the moment, the only answer  is to uncheck the "Log" box. But this is cumbersome and means you may risk not logging the email at all. And if you forget to uncheck the box then the contact will be created.
But there is a solution!
The Threads integration built for HubSpot works by syncing your email client with HubSpot but only logs emails with contacts that already existing in your HubSpot CRM. Even better, our solution is not priced according to the number of users which means that you can add as many email accounts as you want for the low price of $70 per month. And it works with ANY email client (including Outlook for Mac and Apple Mail). We can even import all your historic email making migration to HubSpot a breeze.
For further details get in touch here.