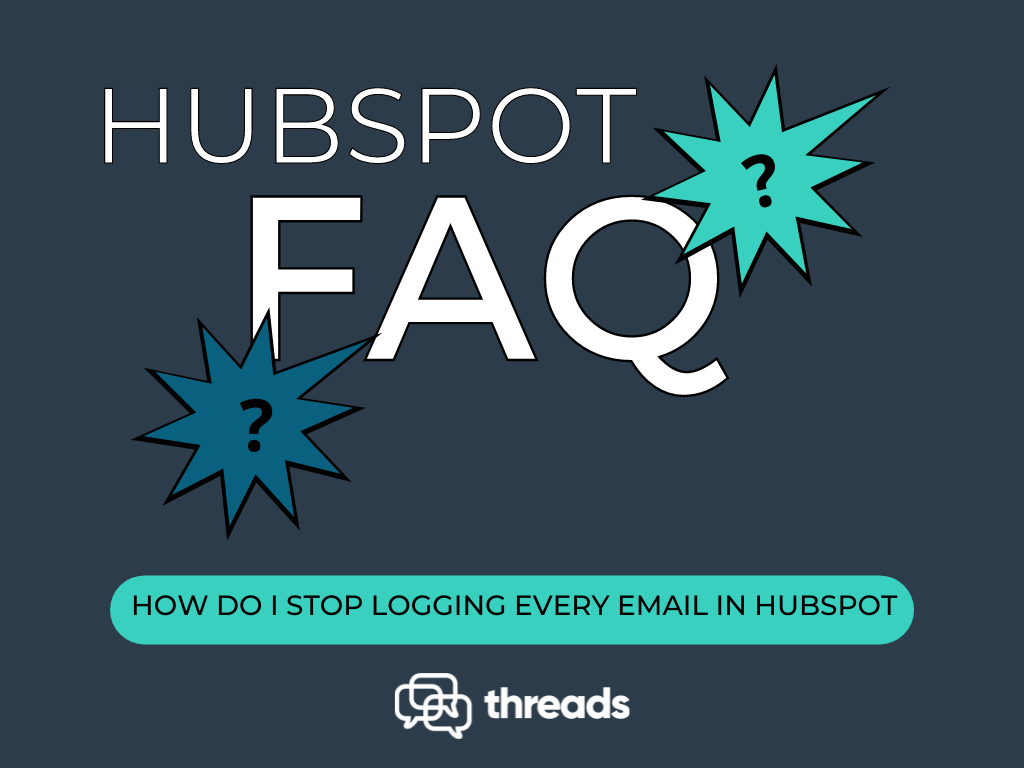 Loyal HubSpot users have long asked for a solution to stop logging every email in HubSpot. And since the introduction of the General Data Protection Regulation (GDPR) and the California Consumer Privacy Act (CCPA), the requests keep coming.
Logging and tracking emails in HubSpot
Most HubSpot users choose to log and track emails using HubSpot's native Gmail or Outlook plug-ins.
Logging an email means that HubSpot will record a copy of the email on the recipient's contact timeline in HubSpot.
Tracking an email means that HubSpot will provide you with an insight into how the recipient interacts with the email. For example, has the contact opened the email or clicked a link in the email.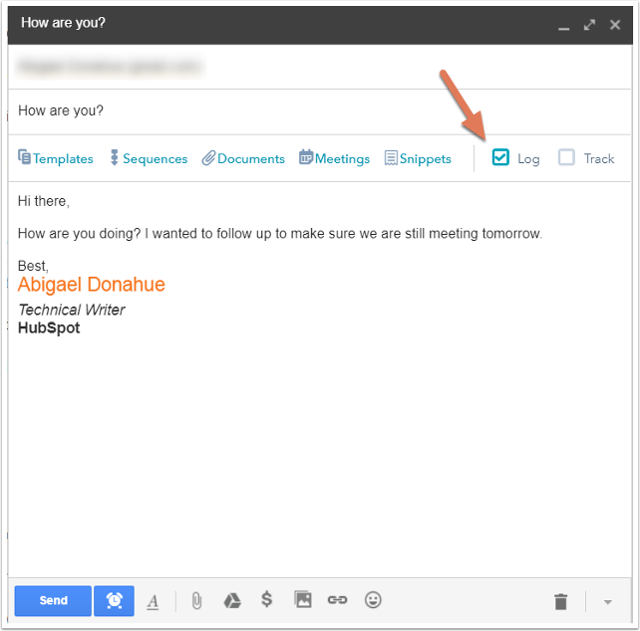 Automatic creation of contacts
What many users don't however realise is that when you tick the "Log" box, HubSpot will automatically create a contact in the CRM if they do not exist.
If you forget to check the box, HubSpot will not create a contact. However, most users probably don't want HubSpot to automatically create a new contact.  This is because the new contact may be spam email, a personal contact, or simply irrelevant to your business.
The problem with logging every email
Several users have cited reasons why they want to stop logging every email in HubSpot. They have also asked HubSpot to create a feature to stop this from happening.
By automatically creating a contact every time there is a new email and no existing contact in the HubSpot CRM, then your CRM quickly becomes clogged with meaningless contacts.
For example, let's say you want to CC in one or more additional parties to an email but you don't want those parties to be added as a new contact.
At the moment, the only answer  is to uncheck the "Log" box. But this is cumbersome and means you may risk not logging the email at all. And if you forget to uncheck the box then the contact will be created anyway.
But there is a solution!
The Threads integration for HubSpot works by syncing your email client with HubSpot but only logs emails with contacts that already existing in your HubSpot CRM.
With Threads' easy to understand pricing, you can add as many users as you wish. The only requirement is  that you stay within our set data limits.
Pricing starts from just £50 / $70 per month and works with ANY email client (including Outlook for Mac and Apple Mail). Threads can also import all your historic email making migration to HubSpot a breeze. You can get a quote for a one-off migration here.
So if you want to stop logging every email in HubSpot, try Threads free for 14 days, get in touch.