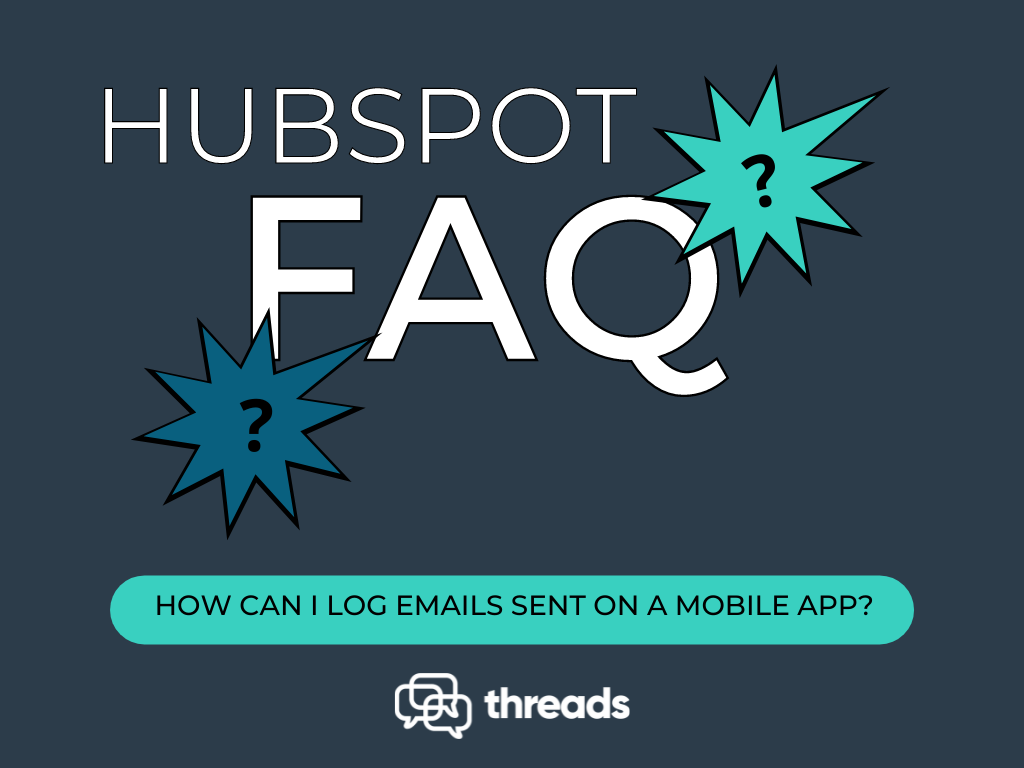 Q: How can I log emails sent on a mobile app?
A: Yes! Emails sent using the HubSpot mobile app will be automatically logged in HubSpot CRM.
However, one drawback is that the HubSpot app does not support attachments. For remote teams that wish to send an attachment (such as a quote or pdf), this is major disadvantage.
For teams where logging emails remotely via mobile phone or table is business critical, then we suggest trying the Threads + HubSpot integration.
By using Threads, all of your emails sent via your mobile app will automatically be logged in HubSpot. This means that even if your team is 'on the go' you can rest easy knowing that HubSpot will be up to date.
Threads + HubSpot also has lots of other benefits. For example:
Sync as many emails accounts as you want to HubSpot for one fixed monthly fee. Log emails from users even if they don't use HubSpot;
Continue replying to and receiving emails in your usual email client app (e.g. Gmail app, Outlook app, AppleMail) and across any device;
Allows users to attach pdfs and documents to emails while on the go;
Threads automatically ensures emails are logged in HubSpot and associated with the deal and contact;
No need to manually bcc emails or 'check the box';
Ability to use existing email templates saved to your usual email client;
Any email from a Hubspot Contact is logged even if it is not a reply to a logged email;
Ability to log historic emails retrospectively.
To find out more how Threads works, watch our short video. Or to sign up for a free 14 day trial just click here!