If you are in the process of moving to HubSpot then the one of the main workstreams involved in the migration will be ensuring that your existing data is moved seamlessly from your old CRM into HubSpot. Whilst many believe that this is a simple task, involving mapping data from one field to another, this is not the case for all types of data and migrating historic email correspondence can be particularly challenging.
In fact, the ease with which your old emails can be exported to HubSpot will depend largely on what legacy system you have been using. In fact, most CRM's do not have their own email client and probably used an integrated email solution provided by a third party. If this is the case, then when you cease using your old CRM, it may not be possible to transfer your historic emails at all. 
For this reason, users will avoid switching to HubSpot at all as they do not want to lose the valuable data associated with their past emails. Or they will simply give up and just start using Hubspot with a blank canvas. 
But you shouldn't give up! As well as the known features and benefits of HubSpot, there are also huge advantages for ensuring that your historic email data is imported to HubSpot. 
1. Improve User Adoption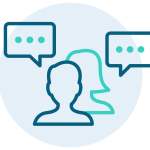 One of the major challenges to CRM adoption remains user reluctance to use a new system. By automatically importing all your historic data into your CRM, users will immediately see the benefits of the new CRM without staring at blank or incomplete records. 
It has been shown that by pre-populating your CRM with your historic email before your users start using the new software with your own data drastically increases the chances of successful user adoption. 
2. Clean Up Your Records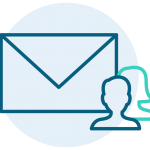 The move to a new CRM system is a chance for the business to clean up its existing data. It may be that certain data be excluded from the migration. For example, if your business has been running for 10+ years, then you may decide that only correspondence from say, the last 5 years is required.
A decision like this will depend on the nature of your business. Whilst migrating less email may be cost effective, businesses that engage on an infrequent basis with customers will find 'losing' historic data problematic. 
3. Avoid Errors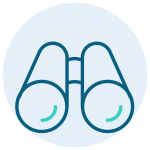 If you decide not to use an automatic tool to import your data, the alternative is todo this manually. Typically, the process involves identifying all the email accounts which might contain relevant emails and then a list of contacts for whom emails should be imported. 
For a business with less than 20 contacts then this may not be onerous, but as the number of years of historic data or email accounts increases, this approach can become very expensive not to mention error prone. 
How Threads Can Help?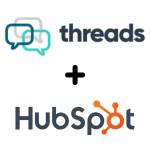 Threads integrates with HubSpot to provide a cost effective and seamless way for your business to import historic emails into HubSpot CRM. By connecting directly to your email client, Threads' will selectively push both sent and received emails which match your existing HubSpot contacts and log those emails on that contacts timeline chronologically. Threads can also ensure that emails locked in the email inbox of ex-employees are logged in HubSpot CRM too. To find out more, get in touch today!