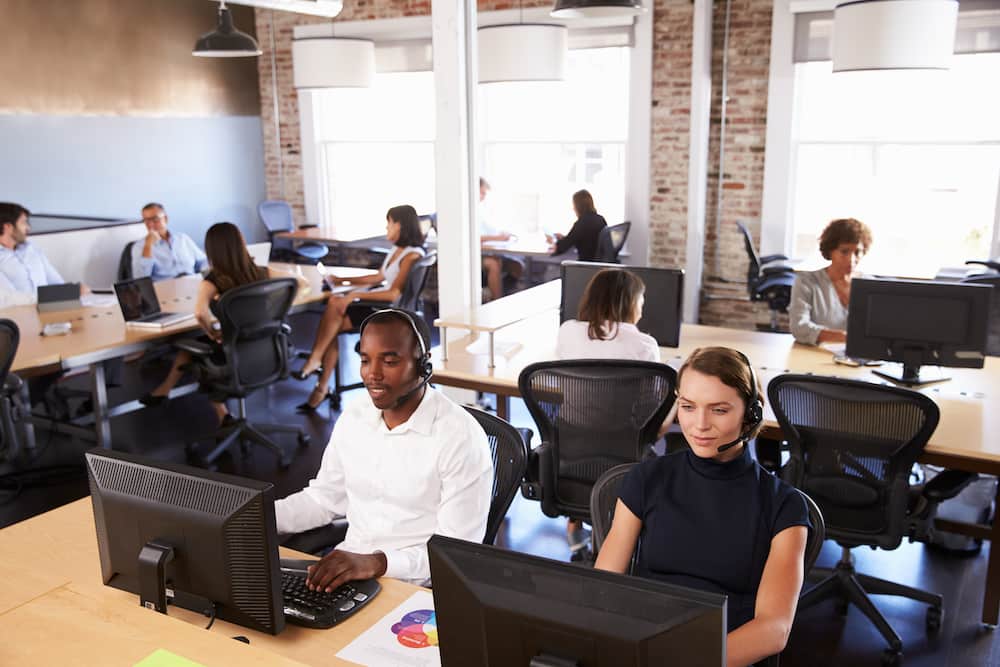 Your business should aim to deliver excellent customer service to engage your customer base successfully. After all, your customer service quality impacts the perception that a customer has of your brand.
When looking to improve the quality of your customer service, one area to consider is customer service response time. In other words, how quickly does your team respond to customer questions?
Timely customer service is an important factor that a customer considers when shopping online. According to a study by Forrester, 77% of customers say that the most important thing a company can do is value their time. By valuing the customer's time in customer service, a business ensures the customer that their questions are heard.
Keep reading to discover different ways you can improve your team's customer service response time.
Tips to Improve Customer Service Response Time
Organise Your Communications
One factor that leads to a slow response time is a cluttered inbox. The average office worker spends around 11 hours—or 28%—of each work-week managing their inbox. Another eight hours—20%—is spent tracking down vital information, either in their email or from a colleague.
Instead of digging through your email to find important client information, consider organising your communications. You can do this by hand, but that can still be a major time commitment.
The best way to organise all of your communications is with a shared inbox like Threads. Not only does Threads intelligently aggregate your email communications, but it also indexes SMS messages, phone call transcriptions and more.
Once your communications are indexed by Threads, anyone on your team can easily locate them. This creates communication transparency, which allows your team to quickly find the right information and seamlessly share it.
Utilise an Integrated CRM
Another tool to consider when improving customer service response time is a CRM. Specifically, you want to examine a CRM that can be integrated into your current processes. While a CRM can provide a plethora of beneficial features, it is only useful when your team can use it.
Overall, a CRM helps your team keep track of any given client relationship. This can be useful in determining the expectations that clients may have based on past customer interactions. For example, that customer may have asked a question before and received a response within 24 hours. Thus, that customer may come to expect your team to respond to their queries within a similar time frame.
One unique benefit of using a CRM is that many platforms can work in tandem with other tools. An example of this would be how Threads can integrate with Hubspot. By integrating Threads with Hubspot, you can cut down the time spent on manual data entry into Hubspot. Instead, Threads automatically logs emails and phone calls with existing client profiles in Hubspot.
Analyse Areas For Improvement
When looking to improve any facet of your team's performance, it is helpful to identify pain points. In doing so, you can tailor how training around the improvement of those pain points.
An efficient way to examine pain points related to customer service response time is through communication analytics. You may be surprised at how much actionable data is just one click away in your inbox. With tools like Threads Analytics, you can visualise the performance of your team in real-time.
By analysing this data with Threads Analytics, you can identify trends in your team's response time. For example, you may notice a trend in longer response times for emails that are received at a certain time each week.
Other areas that Threads Analytics can help identify involve message sentiment. After analysing your outgoing and incoming messages, Threads Analytics shows you the overall sentiment of these communications. This can help you identify areas to prioritise by understanding the customer's sentiment.
Enhance the Customer Experience With Threads
Finding the right tools to support your team is a crucial part of improving your customer service. Nevertheless, trying to integrate too many new tools at once can be just as confusing. Thankfully, you can streamline how you improve your customer service experience with help from Threads.
Threads allows you to efficiently manage all of your customer service communications. With the shared inbox feature, Threads intelligently indexes your communications into a single, easy-to-access dashboard. In this dashboard, your team can quickly locate an important email or phone call transcription when they need it. In addition, you can analyse the data aggregated by Threads at the click of a button.
With Threads, your team can continuously improve the quality of customer service they provide and build long-lasting relationships with your customers.
Looking for the right tool to improve your customer response time?
Contact the team at Threads to learn how Threads can boost the performance of your team.