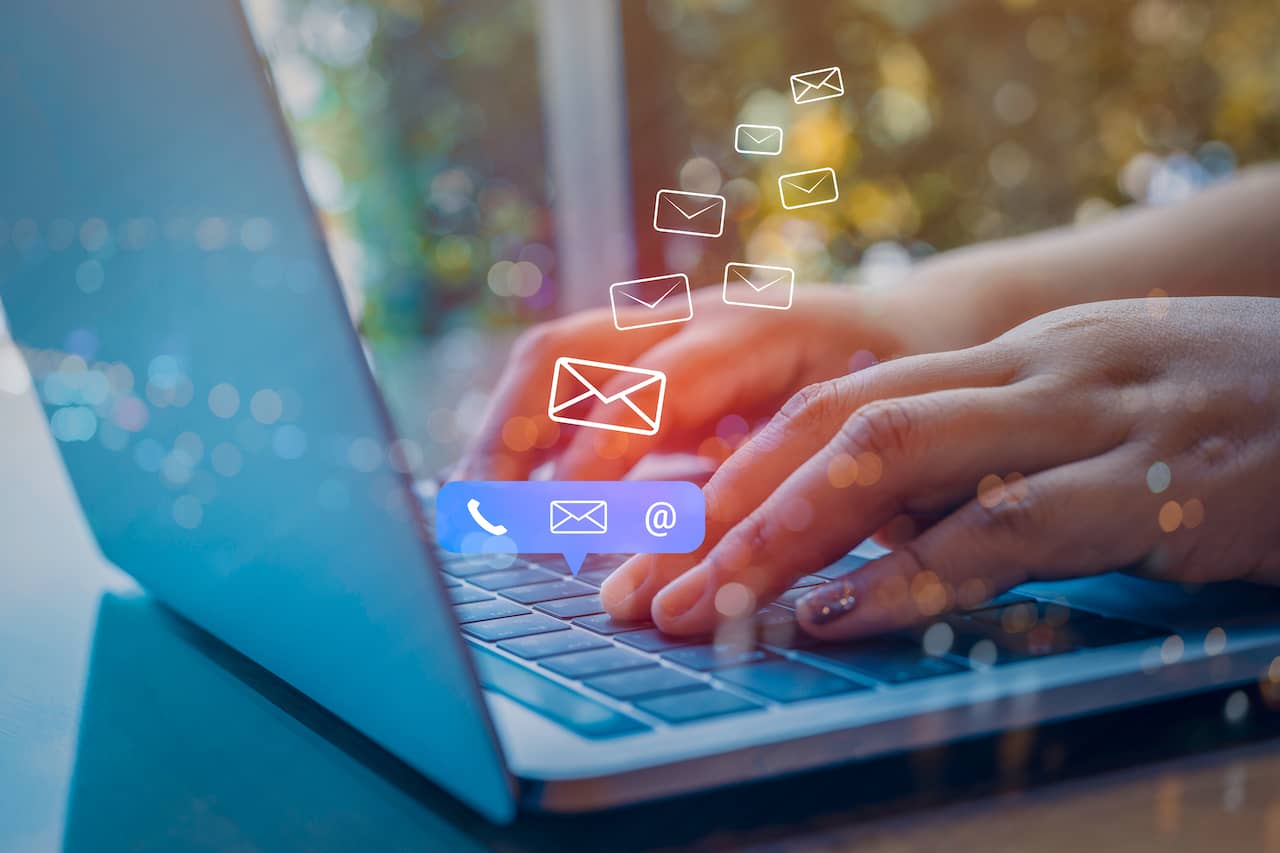 Anyone who has worked in the realm of customer service understands how quickly information can get lost in the mix of requests. From keeping track of customer information to managing the unique needs of each one, organization is often a top priority for businesses. One such way that these businesses achieve this necessary organization is through email management. Read on to learn more about the best customer service email management software available.
What is Customer Service Email Management?
Customer service email management serves as an organizational tool that teams can use to better manage their customers. Instead of having information stored on different platforms or lost in an overcrowded inbox, businesses can use customer service email management software to organize information and streamline processes. With information easily accessible, businesses can focus on building strong customer relationships without losing track of important data.
Must-Haves for Customer Service Email Management
As you search for the top customer service email management software, there are a few key components that you shouldn't miss out on. These include:
Simple interface. The last thing you want from your email management software is a complex platform. Your chosen software should be easy to use and maintain. Don't add extra stress to your business by selecting an interface that is too difficult to manage.
Useful integrations. Nowadays, many businesses are seeking platforms that allow integration. Whether this be an option such as bringing your HubSpot contacts into your new platform or being able to connect Outlook with ease, your customer service email management software should allow you to combine all your existing platforms into one space
Data analysis. Data is an essential part of customer service. Without it, businesses may struggle to make the necessary improvements that will increase their customer support. Your customer service email management software should be able to analyze and report on the given customer data to ensure that progress is being made and trends for improvement are easily identifiable.
Automation features. Efficiency is often a top priority for businesses, especially when it comes to getting in touch with customers. Workflow automation features are one such way you can achieve a high level of efficiency.
Personalization capabilities. Last, but certainly not least, is personalization. Each business is unique and works to meet specific customer needs. Your customer service email management software should offer personalization features that allow you to make it work for your business.
So, how do you find the best customer service email management software for your business? We've compiled a list of top choices below to help you get started with your search.
Top Customer Service Email Management Software
As customer service grows, businesses are turning toward these management softwares to solve new challenges and continue scaling. Check out the following software to find the best email management platform for your business.
Threads
Gone are the days of lost information or miscommunication. With Threads, team-wide communication is easy. Threads' shared inbox is an excellent place to store and share customer information across the business. This shared inbox allows teams to access communications openly and discover important information that can help them improve the customer experience.
Threads also offers HubSpot integration that handles data entry, email migration, sharing capabilities and more. Furthermore, our business communication software can handle content analysis with the click of a button. Receive real-time reports and easily pinpoint common customer bottlenecks.
Zendesk
If your team often finds themselves sending repetitive emails to customers, Zendesk may be the ideal solution. With predefined responses, your team can level up on communication with customers. Additionally, built-in service-level agreements communicate what customers are expecting from their service, giving businesses a better idea of how to help and improve.
Hiver
Calling all Gmail users — Hiver is the customer service email management software for you! With shared inboxes, automation capabilities, and detailed insights, your business will have no issue assisting customers and improving processes. Integrate Hiver right into your G-Suite and watch your customer service capabilities improve!
SendinBlue
SendinBlue is an all-in-one tool that can manage all of your customer service needs. From email campaigns to personalized customer relationship management, you'll have access to everything you need to provide the ultimate customer experience. Your team will no longer need to spend time on repetitive, time-consuming tasks. Instead, SendinBlue allows you to automate routine tasks and focus your attention on fostering deeper customer relationships.
Front
When teams can clearly communicate, customers benefit. That's what Front is all about. This customer service email management software is all about handling customer requests through streamlined processes. Create email templates, send routine messages, and manage workflows with ease using this platform. Organize and share customer requests and messages with the whole team for optimal customer service.
Enhance the Customer Experience with Threads
The customer experience is at the forefront of every business. That's why it's essential that your team has all the tools they need to keep customers satisfied. From shared inboxes to phone call transcription, Threads is the platform you need to put smiles on your customers' faces. Sign up for a free trial today to learn more about how Threads can assist you with your customer service email management needs!