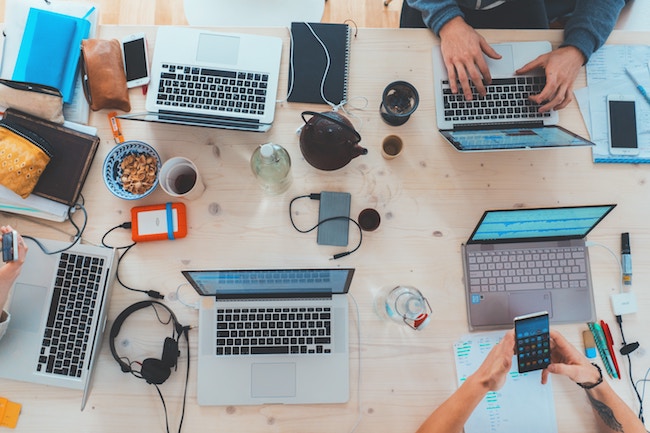 In February of 2001, Google Groups officially opened its doors to the public. By and large, Google Groups was created with a specific purpose in mind: to allow users to create and join various groups to discuss hobbies, projects, and more.
Essentially, Google Groups was and is still used as a platform for group discussion and collaboration. However, for some users, Google Groups presented various issues.
For example, the authors of the infamous Usernet Improvement Project brought forward the issue of Google Groups users seeing an increasing volume in spam messages.
Additionally, the search function for Google's Usenet archive has broken multiple times in the past, making it difficult to perform searches to find any given post.
While Google Groups was useful for getting together informal collaborations, the platform lacks the ability to efficiently connect professional teams in need of a collaborative digital workplace.
So, if you're looking for a digital space for your team, consider our list below to find the Google Groups alternative that fits your needs.
5 Best Google Groups Alternatives
1. Threads
Threads is a platform that provides you with an intelligent message hub. Specifically, Threads has captures and organises your business communications.
With Threads, your team can spend less time searching for a client email and more time on the important things—such as improving customer service to be more timely with the help of Thread's shared inbox.
In addition to its shared inbox feature, Threads also provides various other services. These include Threads' call recording & transcription service as well as its CRM integration with Hubspot.
When using Threads' call transcription, you can easily record and store important client phone calls. Then, you can find that phone call quickly thanks to the streamlined search process that Threads uses.
Further, if you are a Hubspot user, you can smoothly transfer your emails and calls over to your HubSpot records with the Threads integration. Additionally, Threads is compatible with any email client—so your team doesn't have to change a thing.
Website: threads.cloud
Looking for a flexible Google Groups alternative to streamline business communications?
Contact the team at Threads and start improving your team's productivity today!
2. Hiver
With Hiver, clients can use the familiar interface of Google while gaining the benefit of a shared inbox. For example, you can alternate between your various emails, such as your email for Sales or Support, within a single inbox.
Another feature offered with Hiver is the ability for teams to communicate quickly. Instead of forwarding an email chain, a team can use the Notes function in Hiver.
In Hiver's notes, teammates can have a productive discussion without sending multiple emails back and forth and waiting for the much-anticipated replies.
Website: hiverhq.com
3. Topicbox
Topicbox allows users to communicate with their group by emailing a single address. So, you can simply send a company announcement to a team Topicbox domain address instead of individually adding each employee's email.
Another option that Topicbox offers is the ability to control what users have access to what information. Thus, you can ensure that the right teams can find the important data they need.
Website: topicbox.com
4. Gmelius
One major issue that Google Groups faces is the fact that business users struggle to collaborate together. This is why Gmelius was created—to use the discussion features of Google Groups with the desired shared inbox functionality.
As a Google Groups alternative, Gmelius works to provide users with transparent communication.
Within Google Groups, a teammate may respond to an email, but not every member of that team will know. With Gmelius, a team can stay on the same page and maintain their overall project productivity.
Website: gmelius.com
5. Drag
In order to tackle messy email threads and task visibility, Drag offers users the ability to use the Google interface they know while making tasks and other team information easy to find.
With its Kanban view, Drag users can access their information in a much more visual way. Plus, Drag allows you to quickly move your emails without struggling to learn a new tool.
Website: dragapp.com