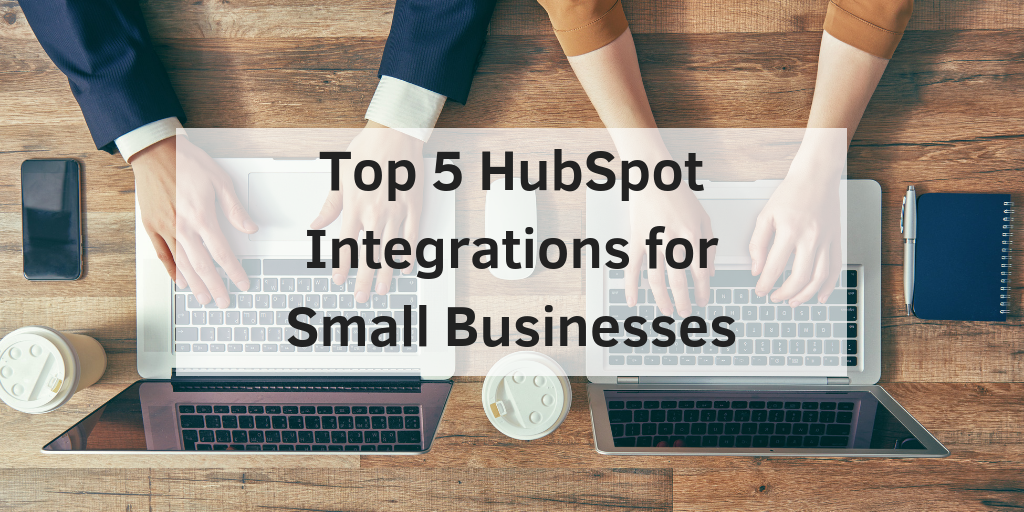 Are you a small business looking to find new and useful integrations for your HubSpot account? I'm here to tell you that there are countless integrations you can choose from, but the list we have for you today is based on the integrations that can help you the most. Small businesses are always trying to find new ways in which they can boost their marketing, sales, and customer service to set them apart from the pesky competition. Have the opportunity to stand out today with these new integrations.
Here are the top 5 HubSpot integrations for small businesses:
Interested in an integration that allows you to import historic email, sync inbound mail or are email replies not getting logged? Resorting to adding emails manually? Or perhaps you are an Apple Mail user or HubSpot is creating new contacts that you don't need? Threads solves all these problems at a stroke by seamlessly integrating with HubSpot to automate your email ingestion – past, present, and future.
Threads is an intuitive dashboard that captures, compiles and organises all of your communications into one easily accessible platform. When you first integrate Threads with your parent email accounts like Gmail, Apple Mail, or Outlook, you're allowing for cleaner, faster, more efficient way of doing business communication. However, logging inbound and outbound emails and phone calls can be time-consuming. When connected, Threads scans your inbox for any new or historic emails associated with your HubSpot contacts and automatically transfers them to the relevant contact or deal – along with their attachments.
That means no more manual data entry or time wasted forwarding old email threads or deleting contact records that you don't want. Additionally, if your business has a CRM, Threads can be synced with almost any existing software. And if you have a VoIP phone system, Threads can also capture both your inbound and outbound calls and automatically log the recording and call transcription too. If you are interested in Threads schedule a free 14-day trial today.
Have the opportunity to capture new leads with beautiful lead gen forms. With Typeform you are able to create visually appealing model-ready quizzes, contact forms, and signup forms to impress your leads, understand their consumer journey, and cut the time it takes them to convert.
When responders input their information into the lead gen forms their answers will automatically go to your HubSpot account for quick and easy follow-up. Additionally, you can add specific UTM parameters so you know exactly where your most engaged audience is coming from. Lastly, you have the ability to personalize every experience and segment your audience in order to create relevant retargeting campaigns.
How does gaining 75% more sales calls from your website visitors sound to you? With CallPage you can achieve that simple goal. When you integrate with HubSpot, CallPage allows you to manage your sales calls right from HubSpot's CRM seamlessly. You can make outbound calls with just one click and without leaving the HubSpot platform or switching your screen.
When you make outbound calls you can get call recordings straight to your contact's activity profile. Once your managers have all the necessary information about your customer they will be able to add notes and comments. Every manager with access to your account will see all notes and comments related to each customer. On their next call, your sales manager will have the opportunity to refresh themselves on information discussed on previous calls.
Do you feel like your confused as to what people are clicking on and reading while they are on your website? With this new integration called Hotjar you are able to truly understand your web and mobile site visitors. How? Simple and easy. When active on your site, Hotjar will gather heatmap information and on-site survey functionality so you can understand what is relevant on your site and what you need to change. When a customer responds to your survey or they allow you to record a heatmap on their behalf the information will be added to your HubSpot contact records.
How many hours out of your work week are spending on finding relevant content for your social media channels? I have some great news for you. WIth Quuu you have the opportunity to take that time back by reviewing hand-curated content in over 500 interest categories. Essentially you are able to have Quuu work on your behalf and then review the content they have created for you. When you integrate Quuu and HubSpot you are able to approve content suggestions each day via your HubSpot draft folder. The great news is you get premium content in half the time.