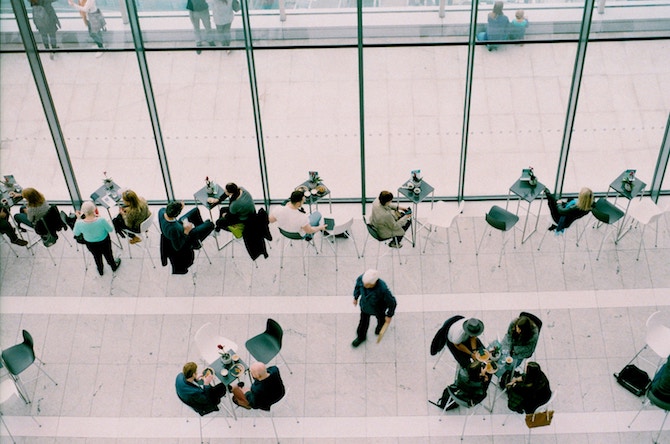 Having clear communication among your employees is an important part of your company's overall success. Not only can your employees easily collaborate with one another, but internal processes can become more efficient as well.
Whether you're looking for ways to improve customer service at your company or make internal communications more efficient, there are a variety of tools your team can use.
Nevertheless, knowing what tools your team can benefit from comes down to what their unique needs are. Does your team need a way to organise business emails, or perhaps your team is looking for an easy way to quickly message one another?
In the end, knowing the needs of your team is an important first step towards choosing the right communication tools for them. To help your search for communication solutions, consider the following list of some of the best business communication solutions below.
5 Best Business Communication Solutions
1. Threads
When looking for a way to streamline your company's external communications, Threads is one of the top business communication solutions. Threads is an intelligent message hub that automatically collects your communications into one easy to access platform known as a shared inbox.
Within Threads' shared inbox feature, users can customise the information that Threads collects. In other words, if there is a contact you don't want to be shared with your team, you can easily exclude them from Threads' communication collection settings.
Additionally, this shared inbox has an intelligent search capability that makes finding important information easy. You can sort your stored communications by contact name, the message sender, and more.
By using Threads, your team can spend less time digging for important emails and notes and more time on the important goals of your company.
Want to know more about how Threads can streamline your business communications?
Contact the team at Threads and get started with a free trial today!
2. Slack
If your team is looking for a way to quickly communicate with one another, then Slack is an option to consider. In Slack, your team can organise conversations in channels. These channels can be dedicated to one client, project, or anything relevant to your team's current work.
Additionally, Slack can make it easier to quickly share files with your team. With compatibility with apps such as Gmail and Outlook Calendar, staying organised with day-to-day conversations can be much easier with Slack.
3. Social Intranet Software
While the traditional intranet has been around for a while, the more modern version is known as a social intranet. Essentially a social intranet is a tool that allows your team to use multimedia creation, sharing files, and more to communicate all within one platform.
A social intranet is different from older versions by allowing contributions from all who have access in a variety of ways, such as public commenting or content creation.
In addition, you can use a social intranet in your company to quickly connect those who need certain information to other employees who have that information.
4. Internal Social Media
Another way to help your team streamline their communications is by using an internal social media platform. For example, you may create training videos that can benefit your new employees.
An easy way to share these videos is through an internal social media platform where employees can easily access resources at any time. Plus, you can create an internal blog to share company updates or announcements easily with the team.
Overall, it is important to use the kind of internal social media that your employees engage with best. For example, your employees may find videos more beneficial than other forms of media.
5. Google Hangouts
Google Hangouts can provide your team with multiple different tools to streamline communications.
One tool is known as Hangouts Meet, which is a video chat app. This app is great for remote meetings for a team of up to 30 individuals. Plus, you can add a Hangouts meeting link to your Google calendar easily to ensure a more efficient meeting.
Another Hangouts tool is Hangouts Chat. This is a messaging tool that you can access easily and send a quick message to a coworker. Additionally, Hangouts Chat is a convenient solution for sending back and forth emails between team members about an important project question.