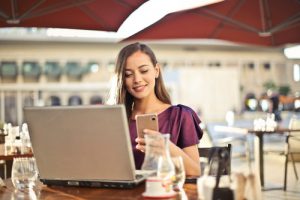 One of the most important factors across all industries and business types is customer success. This one aspect alone can be the determining factor between a company going broke and achieving outstanding growth.
Are you unsure what customer success means? According to HubSpot, customer success is an organizational function that helps customers get the maximum value out of a product or service while working closely with sales, marketing, and product to achieve that goal. It's important to note that in order to have customer success, your customer support team has to be exceptional.
For your business to be successful you need to proactively work with your customers to understand what value they would like to receive out of your product and share their feedback with your entire team.
As a HubSpot user, you have the opportunity to integrate your CRM platform with numerous applications that can help you reach your customer success goals. We have compiled a list of the best HubSpot integrations for customer success to help you make the right choice when deciding which one fits your unique situation.
Here are the best HubSpot integrations for customer success
Threads
Threads intelligent message hub is an intuitive dashboard that captures, complies and organises all of your business's communications into one accessible platform. When you integrate Threads with HubSpot, you give your customer service team the tools they need to effectively manage client communications. Not only will they have a central location for all communications, but all of your historical data will be automatically synced from Hubspot as well. It is important to note that Threads is compatible with any email client, even those that are not supported by HubSpot, like Apple Mail.
Once installed, Threads scans your inbox for new and old emails associated with your HubSpot contacts and automatically transfers that information to the relevant contact or deal. Threads will reduce the time spent on manual data entry as well as time wasted forwarding old email threads or deleting contact information you do not need anymore.
Another great feature that Threads has is you can also transcribe your phone calls so that you have a complete record in HubSpot of your customers' conversations, giving you the reassurance that your CRM will be up-to-date and accurate 24/7. By automatically logging all your call information, Threads enables your business to operate in a transparent and hyper-organized fashion, without requiring you to alter your existing practices.
Aircall
If you are looking to have a cloud-based phone system integrated with your CRM, then Aircall is the right integration for you. Aircall knows that the fastest, most efficient way to interact with your customers is by phone call. Not only can you hear their genuine thoughts about your products, but you can conduct crucial surveys as well.
When you connect Aircall to your HubSpot, all your call information is connected to your CRM. When your customer service team is on the phone with a customer, they can access all caller information and save the phone interaction into that caller's profile. This information is automatically updated and can be accessed by anyone on your team.
If you are a Sales Hub Enterprise and Service Hub Enterprise user, you can now make and record calls directly from the HubSpot communicator via Aircall.
LiveChat
Are you interested in acquiring new leads while identifying their needs and turn them into paying customers? With the help of LiveChat, you can accomplish just that. This integration allows your customer service team to provide immediate assistance to customers when questions arise, as well as walk them through the purchasing process using live chat. Gone are the days of customers clicking away from your website now that you can chat with them in real time.
What sets LiveChat apart from the other live chat integrations is that your chat transcripts and contacts will instantly be added to HubSpot with no extra effort, which allows your team to focus their efforts on selling rather than administrative tasks. They offer four different pricing options as well as a free 14-day trial to see if this is the right investment for your business.
GetSiteControl
With the help of GetSIteControl, you have the opportunity to capture everyone who visits your website and turn them into customers. This integration allows your team to create custom contact forms for technical support or sales, conduct online surveys, collect email newsletter subscribers and send the collected data directly into HubSpot.
You will have full control over the form you create and place on your website. It is up to you to decide when the form appears, for how long, and you can even choose what day of the week it is shown to customers. Also, you can target visitors by country, device, browser, traffic, and IP. They have three different price points, so make sure you do your research on which is the right plan for your website.
Yext Review Generation
In order to have customer success, you probably need to know what your customers are saying about your product or service. Yext Review allows your team to request reviews seamlessly by syncing the customer contact info you already have in your HubSpot account. Also, you can automatically filter and set up notifications for incoming reviews that might require you to respond so you never miss an opportunity.
Trial and Error
Now that you know a little more information about the best HubSpot integrations for customer success, it is up to you to decide which one is right for your business. You can integrate as many as you would like to see which one you like best. Remember that it is up to you to determine your customer success, so equip yourself with the best tools available.