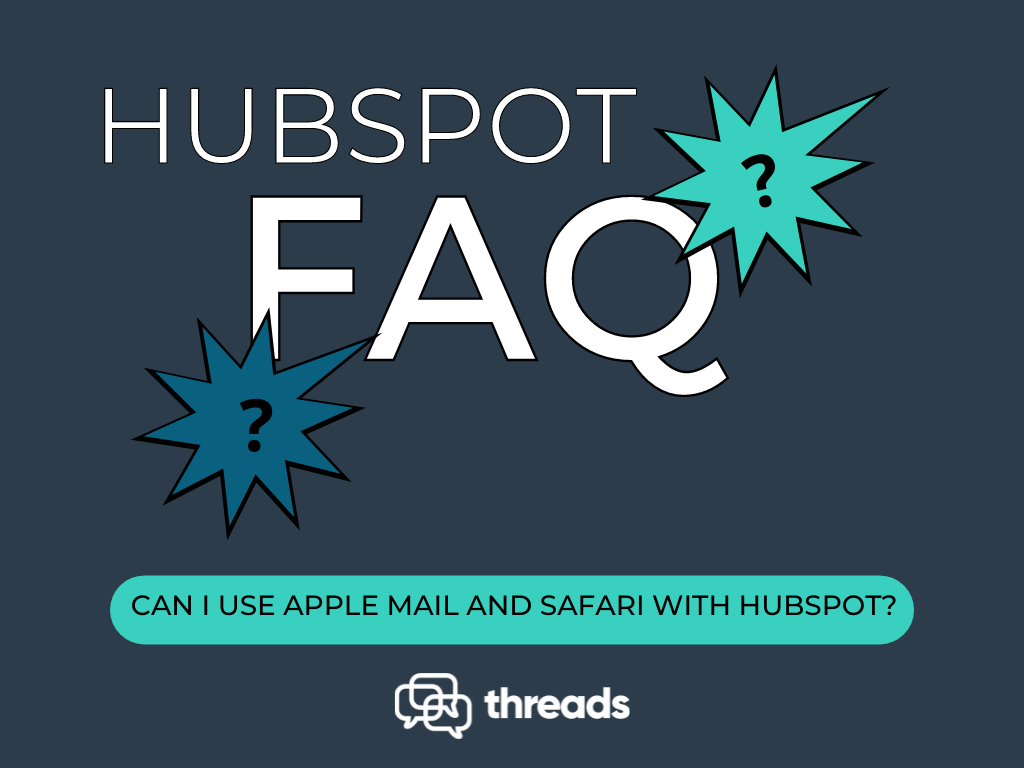 In this series of posts, we look at some commonly asked questions from the HubSpot Community Forum. We discuss why HubSpot doesn't support Apple Mail or Safari users and the workarounds available.
Q: When I send emails from Gmail or Outlook using the HubSpot add-in, I get the option to log emails. Why is this functionality not available from within Apple Mail or Safari?
A: Some time ago, HubSpot announced that it would no longer support Apple Mail. The reason for this is because Apple does not provide support or resources for third-party developers creating Apple Mail add-ons. This meant that it was increasingly difficult for HubSpot to maintain even the most basic functionality inside Apple Mail. 
This is a major source of frustration for Apple users as Apple Mail  – also known as Mac Mail – is the default email application for MacBooks and iPhone's.
But the problems don't stop there. 
The advice from Hubspot for Apple Mail users is to access their email via Gmail or Outlook. But users willing to go this extra mile also face problems if they want to use the Safari browser – the default browser software on Apple devices. This is because there is currently no HubSpot Sales extension available for Safari. Users are therefore unable to track and log emails sent as is possible with the HubSpot Sales Chrome extension.
This has not gone down well. 
As well as reports that using Google Chrome can kill your device's battery life, Chrome has been subject to criticism due to the amount of data that it harvests from users of their browser. For these reasons it is considered an unattractive alternative to Safari. 
But there is now a solution to this problem. 
Originally designed as a shared inbox, Threads automatically ingests your company's emails in one central private database.  Threads then automatically logs those emails with your known contacts in HubSpot. Threads was designed to work with any email client and browser which means that it is perfect for HubSpot users that want to continue using Apple Mail or Safari.
As well as syncing your ongoing or future emails, Threads also works retrospectively, meaning that it will also pick up and sync any historic emails. 
Watch how…
About Threads
If you'd like to learn more about how Threads can help manage your email syncing and logging requirements in HubSpot, then sign up for a free trial today!