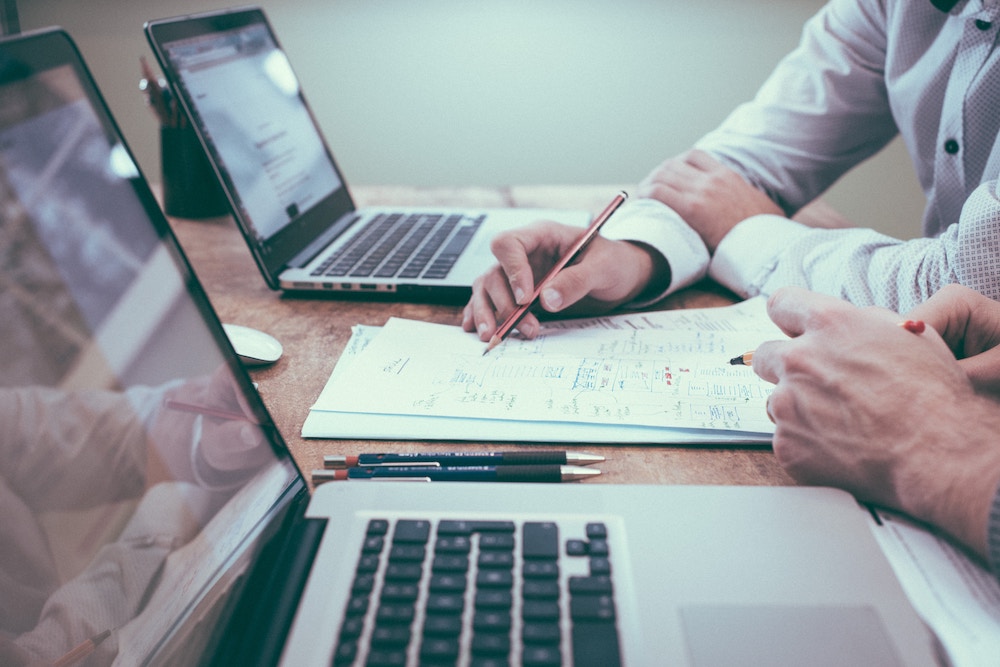 Being a small business, it can be tough to find new ways to reach customers who haven't heard of your product or service yet.
You might find that this can be a daunting task, but we are here to inform you that with the right tools and processes, your business can improve its lead generation in a short period of time.
Lead generation is one of the most important aspects of an organization that determines if they will be successful enough to avoid shutting down. In this day and age, there are thousands of tools available that claim they can improve your lead generation. We are here to bring that number down to five in order for you to find the right one for your business.
As a HubSpot user, you can improve your CRM by integrating verified third-party applications to your platform that are built to support your goals to generate more leads. These lead generation HubSpot integrations are all different, but if used correctly, can boost the number of leads you see and can even help you flesh out issues within your processes.
Here is a List of the Top Lead Generation HubSpot Integrations for Small Business
Threads
One of the most important factors that determine if you are going to close on a lead is communication. If your communication with consumers falls short, so will your sales. In order to streamline the process and have a central location for all of your business enquires, you need to integrate Threads.
When you use Threads, you are able to merge all of your employee's email inboxes into one, which allows your business to work efficiently and transparently. No need to worry, Threads offers ways that you can enable privacy features so certain emails are kept private while others are shared amongst your team.
The use of a shared inbox tool can help your customer service team close on more leads. Since everyone has access to the email threads and contact information of the customer, they can either reach out to someone who has gone cold or answer any questions the customer might have. Not only will you have access to current email threads, but you are also able to automatically upload old emails and archive them for future reference.
When you integrate with HubSpot, Threads will automatically create, update, and classify the email so it is sent to the right individual on your team. This data will be collected and analyzed to help you improve your processes.
Survey Monkey
Survey Monkey enables you to view your customers survey responses in your database and segment those customers based on what they said on the survey. This can help you when you are asking people if they are interested in a certain service or product. What is great about this lead generation HubSpot integration is that you are able to send targeted messages to a certain group of people once they have responded to your survey. This helps you save time and resources because you won't send messages to people who aren't interested.
What is also cool about this integration is you can send follow-up emails and customer satisfaction surveys to gauge how your customer feels about your product or service. This will enable your account managers to respond to anyone who is unhappy and fix issues that might arise. All this data will be stored within your HubSpot platform for future reference.
Unbounce
With the help of Unbounce, you can convert and close on your most promising leads. Unbounce is a platform that allows users to create landing pages that are designed to capture someone's contact information. Once your customer inputs their contact information that data will be automatically uploaded into your HubSpot into a certain campaign. After you have their information in your HubSpot, it is up to you to decide when and how you are going to reach out to them.
Unbounce's platform is user-friendly, which is perfect for people who struggle with design. They have templates that you can use in order to maintain a certain look and feel for your customers. Also, their CTA tools allow you to capture as much information as you would like but keep in mind that if you ask for too much, customers might not convert.
LeadsBridge
If your small business is using Facebook to capture leads, then LeadsBridge is the right lead generation HubSpot integration for you. LeadsBridge sends your leads' information between HubSpot and Facebook in order to help you improve your sales and marketing. This information can be used for retargeting campaigns as well as smart list targeting.
The information that is captured on Facebook and LeadsBridge is sent to your HubSpot account so you have a record of exactly what your consumers are doing and which ones convert. With this information, you can generate lookalike audiences to reach new consumers who might be interested in your product and service.
Map My Customers
Map My Customers is a great tool for your sales team and organization as a whole. With this integration, your sales team can view powerful mapping data visually in order to find which locations love your product and which locations you can improve on. You can categorize your customers by product type, salesperson, or territory in order to see exactly the customers you want to target.
Since analyzing data is key when generating new leads, you are able to visualize sales opportunities and deals in the field with advanced mapping features. What sets Map My Customers apart from the competition is that with their integration you can visually see what your customers are up to and where they are located. This will give you an upper hand and allow you to close on more leads.
Conclusion
Now that you know a little bit more about lead generation HubSpot integrations, it is up to you to decide which one will fit your business's needs. You can integrate a few tools at once to determine which one has the best ROI. Remember, before you start looking for help make sure you understand what your company needs to improve on. Figuring this out before you begin will help you identify what areas you need to address and make the best-educated decision.