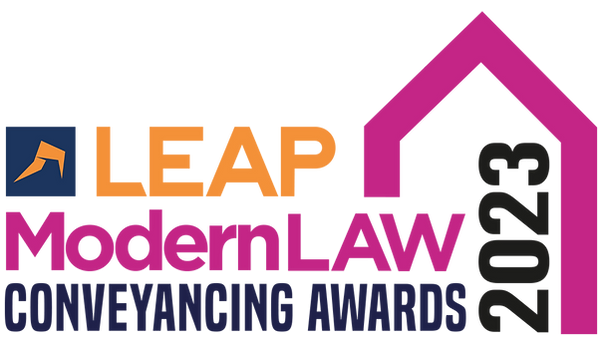 Threads is thrilled to announce that it has been nominated in the Innovation category of the prestigious LEAP Modern Law Conveyancing Awards. This recognition stands as a testament to our commitment to pushing the boundaries of innovation and excellence in the legal industry.
The LEAP Modern Law Conveyancing Awards, known for honouring excellence and innovation within the legal sector, have shortlisted Threads for its groundbreaking contributions in redefining modern legal practices. The nomination acknowledges our dedication to embracing cutting-edge technology and reimagining how legal services are delivered.
As a trailblazing leader in the legal field, Threads has consistently demonstrated a commitment to staying at the forefront of the industry. Our innovative solutions have revolutionised the way legal processes and client calls are handled, making them more efficient and accessible for both our clients and legal professionals. You can read our case study on how Threads has been a game changer for conveyancing law firm Winston's here.
In today's fast-paced legal landscape, innovation is not merely a choice; it's a necessity. Our nomination in the Innovation category underscores our successful efforts to streamline processes, enhance client experiences, and stay ahead of the curve. We are proud to have developed pioneering solutions that enable us to provide legal services that are not only top-notch but also tailored to the ever-evolving needs of our clients.
We invite you to explore the full list of shortlisted candidates on the LEAP Modern Law Conveyancing Awards website to see the impressive innovations and accomplishments within the legal industry.
As we eagerly anticipate the awards ceremony, we would like to extend our gratitude to our clients and partners who have supported us on our journey. It is your trust and collaboration that have enabled us to push the boundaries of innovation and earn this prestigious nomination.
The LEAP Modern Law Conveyancing Awards will take place on 16 November 2023, and we look forward to sharing this exciting event with you. Stay tuned for updates, and let's celebrate the spirit of innovation that drives us forward in the legal industry.
We are committed to continuing our pursuit of innovation and excellence, and this nomination serves as a reminder of the exciting path ahead. Thank you for being a part of our journey.