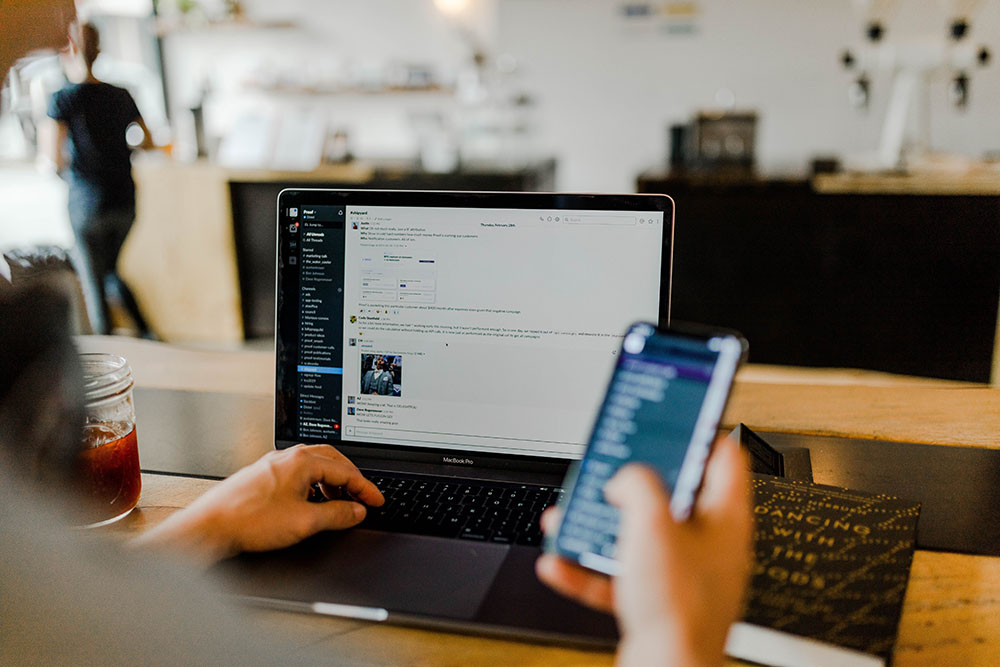 Run your company with ease with HubSpot! Thanks to HubSpot's App Ecosystem, with over 200 powerful integrations to choose from, making your company successful has never been easier.
With new HubSpot integrations joining the HubSpot App Ecosystem often, you can easily find the integration that's perfect for improving overall company results.
To elaborate, one of the best ways to improve employee productivity is by using HubSpot integrations for email. In addition to streamlining communication, HubSpot integrations for email allow you to benefit from email transparency.
3 HubSpot Integrations for Email: Streamline Email Correspondence
Threads
Threads is a newly added certified HubSpot integration for email. When using the Threads HubSpot integration, Threads will automatically capture and log all of your historic and future communications.
The communications that Threads syncs with your HubSpot platform are not limited to just email correspondence. In fact, Threads will log your calls as well—all in one easy to use location.
By integrating Threads with HubSpot, you can put an end to the tedious task of manually entering data one piece at a time.
With Threads, your inbox is scanned and automatically uploads into HubSpot. Now, your team can spend more time talking to clients rather than uploading data manually!
Additionally, Threads also organises your communications automatically, such as sorting emails by the deals or contacts they're related to. This organisation by Threads also comes with an intelligent search capability, so you can find the information you need when you need it.
Compatible with any email client, using Threads with HubSpot requires no difficult transition to streamline your email correspondence.
MailChimp
MailChimp is an email marketing service that began in 2001. Since then, MailChimp has provided customers with exceptional solutions to manage their data so they could send out better campaigns.
Now, with the MailChimp HubSpot integration app, you can use the power of MailChimp as your email provider with a CRM. Through HubSpot, you can easily sync MailChimp email activity.
This email activity includes data about sends, opens, clicks and bounces. With the MailChimp integration, this email data is synced to existing contacts in your HubSpot CRM.
NeverBounce
If you're struggling to ensure your emails reach the intended customer inbox, then NeverBounce is the app for you. Instead of manually cleaning out your email list for inactive emails, NeverBounce does it for you.
As one of the top HubSpot integrations for email, NeverBounce's integration makes your email campaign a successful one. To elaborate, the integration will scan your email list and validate that each listed email is connected to a real recipient.
Additionally, the NeverBounce HubSpot integration provides a free list analysis to determine your email bounce rate. The NeverBounce list analysis will let you know what emails are likely to bounce back to you so you can export that information into HubSpot.
All in all, you can make sure your email list will always stay up to date with the NeverBounce HubSpot email integration.
Make HubSpot Integrations for Email Work For You
With the number of global email users predicted to reach 4.4 billion users in 2023, email remains a crucial way to connect with your customer base. Nonetheless, the amount of overall emails sent daily is staggering.
According to a report done in 2018, there were over 280 billion emails sent in 2018 alone. In addition, this number is predicted to rise to 347 billion in 2023.
What does this mean for your company's email correspondence? With so many emails sent each day, your company emails need to stand out to retain customers and bring in new ones.
To make your email correspondence more impactful while streamlining your data, consider one of the top HubSpot email integrations listed above. The results may surprise you!
---
Wondering how you can streamline your email correspondence easily?
Contact the team at Threads today and learn what the Threads intelligent message hub can do to improve how your business communicates.